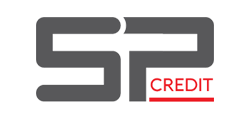 Licence No: 57/2021
S P Credit Pte Ltd is a well reputed licensed Moneylender serving the public since 1998. We provide loans to Singapore residents. The quantum of loan, rate of interest and other terms and conditions are as prescribed by the Registry of Moneylenders, Ministry of Law, Singapore.
IMPORTANT NOTES FOR BORROWERS:
What should a Borrower consider before taking up a loan?
1. Think twice before approaching a moneylender
Before approaching a moneylender, please consider other alternatives, such as the various financial assistance schemes offered by different Government agencies. You may contact the agencies to find out more about their schemes.
You are legally obliged to fulfil any loan contract you enter into with a licensed moneylender.
Consider whether you are able to abide by the contractual terms, bearing in mind your income and financial obligations. Borrow only what you need and are able to repay.
2. Loan disbursement process
For clients who are interested to obtain a loan from us, firstly, please call us at 62916396. We will advise you accordingly.
Next, please schedule for an appointment before coming down to our office. You are required to be present in the office of the moneylender while checking your eligibility for the loan. Our contact details and address can be found below.
After your eligibility for the loan is confirmed, the law requires the moneylender to explain the terms of a loan to you in a language you understand and to provide you with a copy of the loan contract. Make sure you fully understand the terms of the contract, in particular, the repayment schedule, the interest rate charged and the fees (i.e., late fees, late interest) applicable.
Consider carefully before agreeing to any contractual term which allows a moneylender to lodge a caveat on the sale proceeds of your real estate property upon default of the loan repayment. When a caveat is lodged against your property, you will not be able to sell it without first repaying the moneylender in full. If the repayment is taken from the net proceeds from the sale of the property, it can wipe out all or a substantial portion of the proceeds.
You should check with different moneylenders or agencies for the most favourable terms. You should not rush into and commit yourself to a loan until you are satisfied with the terms and conditions.
For other details such as quantum of loan, interest, late interest and late fee, please visit https://rom.mlaw.gov.sg
S P Credit Pte Ltd
43A, Campbell Lane, Singapore 209915
TEL: 6291 6396
Procedure for clients
DO's
Schedule an appointment with Moneylender at their office (e.g. date and time)
Visit Moneylender's office IN PERSON for your application by appointment only
Refer to the Registry of Moneylender's website and Police Advisory on Loan Scams before applying for loans.
Keep a watch on the on-going cyber scam activities masquerading as licenced moneylenders especially those soliciting for loan through cold calls, SMS, email and WhatsApp.
Always contact moneylenders to obtain any clarifications.
Please search for <moneylender Name.com.sg> websites. These websites are more reliable.
DON'Ts
Do not respond to deceptive cold calls, SMS, email or WhatsApp claiming to represent licensed moneylenders.
Do not apply or submit your loan request through scam websites that closely resemble licensed moneylenders or practically mimic as licensed moneylenders.
Do not fill personal information such as NRIC, home, office address, contact number, CPF/IRAS documents in online forms or through email
Do not transfer money without verifying the account name and number.
Be aware that the Bank processes money transfer submission BASED ON ACCOUNT NUMBER ONLY. It is NOT BASED ON THE NAME of the Account Holder.
S P Credit Pte Ltd
43A, Campbell Lane, #02-00, Singapore 209915
TEL : 6291 6396